Kenya's mountain treasures
_________

Protecting shrinking forests with ancient knowledge
This is part one in a series of three stories that look at forests, trees
and how they are used in East Africa.
A growing number of people are turning to Kirinyaga's precolonial past to save the mountain's vital forests from an uncertain future.
---
---
Kirinyaga – commonly known as Mount Kenya – was once considered the home of God: Ngai, as he was called.
Kirinyaga's original Kikuyu people lived below its snowcapped peaks, farming and herding on its slopes, but rarely venturing into the sacred upper realm.
Then English colonialists brought Christianity and took land, leaving little space for a growing population.
Old beliefs faded as the land became crowded.
Wildlife was hunted. Trees were cut down for firewood, charcoal and timber, or to make way for farming homesteads.
Now, more and more of the Kikuyu want to restore their ancient reverence for the mountain and stop using it merely as a source of wood and land.
The old ideas of managed access, sustainable use and respect for the trees are beginning to show signs of a comeback.
"These days we don't have the same beliefs, the same respect. We used to believe God was on the mountain and that to cut the forest was a curse because you should not spoil the place where God lives. If young people were taught our old beliefs it would help conserve the forest."
Twice a week Joseph Mbaya trudges into the forest a few miles south of his home in the lee of Mount Kenya to forage for roots, bark, sap and leaves with which to make herbal concoctions of steeped and infused teas.
Among the cedar, yellowwood, rosewood, water-berry, olive and stinkwood trees the 64-year-old finds treatments for arthritis, prostate cancer, toothache, ear infection, upset stomach, indigestion and even "pungent wind".
Mbaya's knowledge of Kirinyaga's forests is part of a value system that sees trees as more than just timber or charcoal, that understands chopping them down has a cost that outstrips their market price.
"Tapping into local knowledge and allowing local communities to benefit from forest conservation and replanting schemes is the way forward."
Growing up in the mountain's shadow in the 1980s, Humphrey Munene, now 49, a field coordinator for the Mount Kenya Trust, which works with Kenya's wildlife and forest services to conserve Kirinyaga's ecosystem and improve the lives around it, watched as convoys of trucks carried camphor logs out of the forest.
---
---
"It's a sacred place that needs to be respected by all," says Munene. "Those traditions are being eroded, along with the benefits they used to carry for conservation."
Kenya's mountain forests have local and global impacts, affecting rainfall, river flow, erosion and carbon sequestration.
"The forests mean rainwater and clean air," says Justus Mwenda, 43, as he slams his hoe into mud, gouging out a hole for a young tree.
---
---
The answer to their survival, says Charlene Wandera, the Trust's forest restoration and education officer, is not to keep people out but to give them a stake.
"It's not just about the trees and the wild animals, but also the people living around the Mount Kenya ecosystem," she says.
Locals are germinating seeds, planting trees and overseeing their growth in exchange for the right to farm within the forest.
---
---
Indigenous seeds are donated by the Trust and saplings are collected from the forest.
They are grown in a nursery for six months before being replanted.
In the Ontulili Forest Reserve a once-denuded landscape is being rehabilitated using the "shamba system", by which locals plant potatoes around the young trees they look after.
"It used to be bare grass here and now the trees are growing," says Margaret Karimi, a 59-year-old grandmother surrounded by sprouting potatoes and seedlings.
"By planting these trees we are making the land as God made it. We are restoring the forest to where it was. I want to leave this place so that in 50 years' time my grandchildren can see how it used to be."
Source: Food and Agriculture Organization of the United Nations (FAO)
Source: Food and Agriculture Organization of the United Nations (FAO)
Story development and script: Tristan McConnell | Editor: Jeremy van Loon | Video and photos: Jimmy Greenwood, Kabir Dhanji | Video editing: Aris Sanjaya | Infographics: Jeremy van Loon, Gusdiyanto | Web design: Gusdiyanto | Project coordination: Budhy Kristanty | Production editor: Jeremy van Loon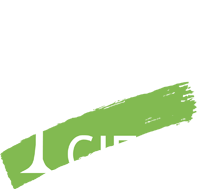 ---
This research was made possible through the financial support
from UNEP - UN environment programme
This research forms part of the CGIAR Research Program on Forests, Trees and Agroforestry, which is supported by CGIAR Fund Donors.
---
Copyright policy: We want you to share Forests News content, which is licensed under Creative Commons Attribution-NonCommercial-ShareAlike 4.0 International (CC BY-NC-SA 4.0). This means you are free to redistribute our material for non-commercial purposes. All we ask is that you give Forests News appropriate credit and link to the original Forests News content, indicate if changes were made, and distribute your contributions under the same Creative Commons license. You must notify Forests News if you repost, reprint or reuse our materials by contacting forestsnews@cgiar.org.
---